With the new AMD Ryzen 7000 series CPUs proving to run incredibly hot, what sort of cooler do you need for the Ryzen 7000 series?
Updated: Sep 26, 2022 11:25 am
AMD's Ryzen 7000 series CPUs are a little on the warm side. That's actually an understatement, as many inadequately cooled AMD Ryzen 7000 series CPUs are heated well up until the throttling temperature during benchmarks. This has left many of us asking "what cooler do I need for the Ryzen 7000 series CPUs?"
Now read: Ryzen 9 7900X review
As Ryzen 7000 series CPUs run dangerously close to the throttling temperature of 95°C, more and more people are wondering what it takes to keep these beasts cool. 
What is thermal throttling? 
Thermal throttling is a simple concept. CPUs have a maximum temperature hard-coded into them, and once that temperature is reached a state of throttling ensues. 
Thermal throttling is the act of slowing down to reduce heat. When the throttling temperature is reached, the CPU will slow its clock speeds and lower its voltages in an attempt to produce less heat. This allows the CPU to cool. 
Your PC may also give a warning when the CPU throttles, or it may crash altogether depending on the state of the CPU. Thermal throttling isn't in itself a problem, it's a solution to a problem. The problem is too much heart. 
What cooler do you need for the Ryzen 7000 series CPUs? 
The short answer is, ideally a good one. AMD has done incredibly well to retain cooler compatibility from AM4 to AM5, allowing people to save a buck or two on buying a new cooler. But it seems this has been AMD's downfall.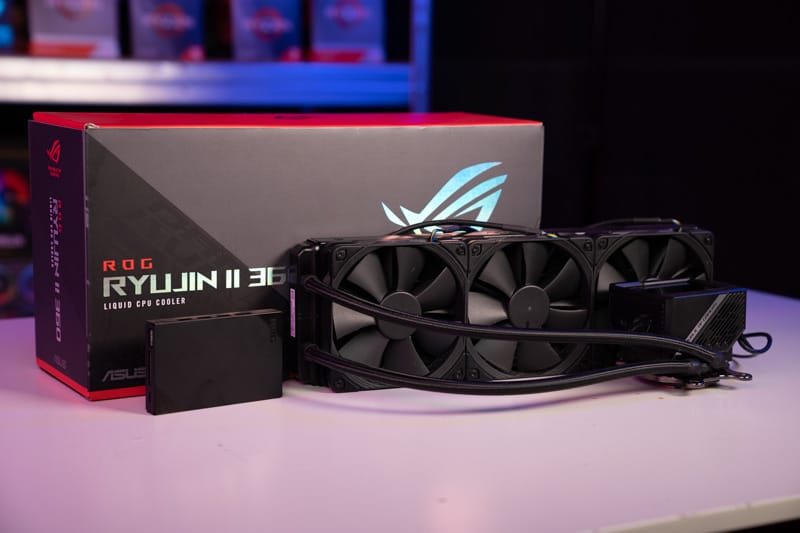 AMD has managed to pack a lot of performance into the new Ryzen 7000 series CPUs, that much is clear, but with them specifically retaining AM4 cooler compatibility we think it's caused some confusion. 
Ryzen 7000 series CPUs are powerful, and powerful CPUs have a higher TDP to state the obvious. With AMD keeping AM4 cooler compatibility, we think that some consumers assume that their current AM4 coolers will be enough to cool the 7000 series. 
In any other CPU circumstance, we are encouraged to get the latest CPU coolers to compensate for the new TDP increase of each CPU. 
This is not the case this time around, however, we're encouraged to keep our new old CPU coolers. 
What cooler should I get for the Ryzen 7000 series CPUs?
If you're trying to cool a Ryzen 9 CPU we would recommend a larger CPU cooler, definitely an AIO of at least 360mm. On the flip side if you're looking for a cooler for the Ryzen 5 or 7 family. We recommend an AIO of at least 240mm. 
Here's our recommendation, it's the ASUS ROG RYUJIN ii CPU cooler. This cooler is 360mm with a massive cooling capacity. And definitely helped keep our CPU temperatures at bay.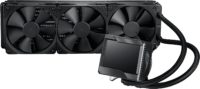 Asus ROG RYUJIN II 360 CPU Cooler
CPU Block Dimensions
78.15 x 87.5 x 81 mm
Socket Support
Intel: LGA 1150, 1151, 1152, 1155, 1156, 1200, 1366, 2011, 2011-3, 2066 AMD: AM4, TR4*
Fans
3x Noctua NF-F12 InductrialPPC 2000 PWM Fans
Features
3.5″ Full Color LCD Screen
What can I do to reduce CPU temperatures? 
If you want to reduce CPU temperatures outside of purchasing a new CPU cooler, then there is a couple of things you can do, ranging from intermediate to advanced. 
One of the methods is to replace your thermal paste in favor of something with a little more thermal conductivity. This is a very simple process you're probably already familiar with. 
If you want to keep temperatures down then it's probably a good idea to limit idle CPU usage. CPU usage drives up temperatures, and clearing up apps and programs that use a lot of CPU usage in the background can help reduce CPU temperatures. 
The advanced way to cool an AMD Ryzen 7000 series CPU is to under-volt it. Under-volting is dangerous to your CPU if you don't do it properly, and the effectiveness will depend largely on the silicon lottery. Pushing a lower voltage through an electrical component will help reduce its temperature.