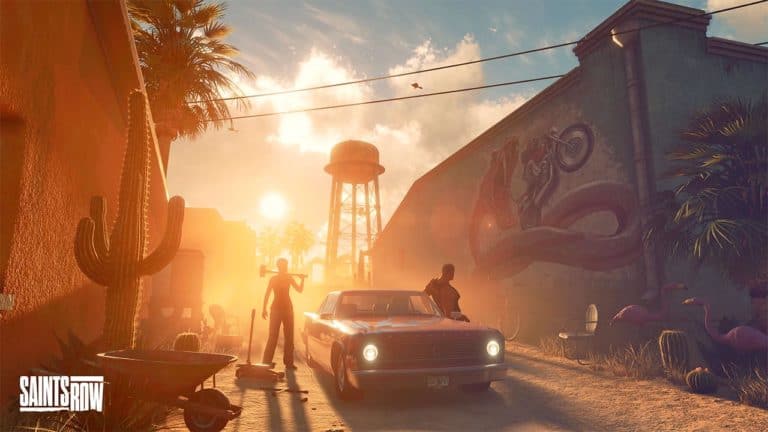 All the more details for Saints Row 2022
Saints Row is the reboot everyone has been waiting for, and now we have new story details in a new trailer.
The trailer dropped earlier today and features more details on the story's goings-on.
READ MORE: Saints Row Release Date, Pre Order & Demo
It looks like Volition will ramp up the PR hard in the week before the game drops.
Check out the details we've got for you right here.
Saints Row New Story Trailer
The new story trailer for Saints Row shows some more details about the storyline, including the roster of characters who will be fighting at your side in the game.
The trailer also features details on the various factions that are hanging around the game world. The biggest focus overall was on the game's "Be Your Own Boss" narrative and the new origin story for the 3rd Street Saints in this rebooted universe.
If you're interested in the trailer, you can check it out above. We won't have long to wait for the game, as it launches worldwide in just over a week.
Other Details on Saints Row (2022)
So far, most of what we've heard about Saints Row comes from the preview held last month. It primarily focused on the gameplay, which seems to be a decent blend of the original series with many new ideas.
We know this is probably one of the most diverse sandboxes the series has ever featured before, though it's not hard to beat with so many re-used maps over the years.
READ MORE: Saints Row Preview
While there was some online backlash to the game when it was originally renounced, recent hype seems to be persuading people to give the game a solid chance.
---