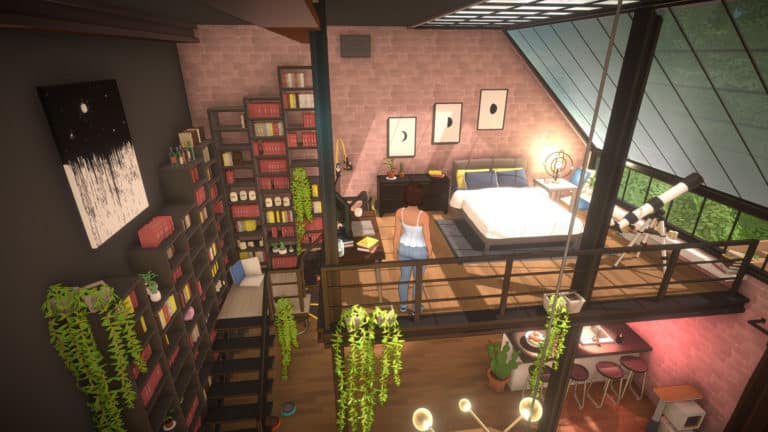 We Talk Through The PC System Requirements For Paralives And The PC You'll Need To Run It
Can my PC run Paralives?
The official Paralives system requirements have been released on Steam and they show it to be a very undemanding game. Even if you don't have what would be classed as a 'gaming PC' you'll almost certainly be able to run the game on 1080p on relatively balanced graphical settings. A slow-paced game like this won't require a high refresh rate monitor either, so this is another area in which you can save money.
Below are listed the official minimum and recommended system requirements for Paralives for Windows PC, though they're a bit vague at present. We generally advise that you take all system requirements with a small pinch of salt, as most game publishers underplay what's needed for an enjoyable gaming experience. Aiming for the recommended system requirements or above is generally a safe bet (though in this case we only have one lot of system requirements).
How to compare Paralives system requirements with my PC specs?
If you don't know how to look up the specs of your current PC to see if it's got the stuff to play Paralives, then have a gander at our how to look up your PC specifications guide. If you do need a new PC to run this title, have a look below at our suggested pre-built and self-build gaming PCs (listed near the bottom of this page).
Paralives release date & game details
Release Date : TBC 2022 (macOS, Microsoft Windows)
System Requirements : Low
Genre : Life simulation / Management
Developer: Alex Massé, Paralives Studio
Publisher: Alex Massé, Paralives Studio
Paralives is a life simulation game by indie developer/publisher Paralives studio. Heavily inspired by The Sims, you get to build your own, unique dream house, fully customize characters to live in it, and manage their lives and relationships with each other in an open-world town. There's a lot of buzz about the game and how it will compete with the industry-dominating Sims series, so we'll have to wait and see how it compares.
Paralives system requirements Windows & MacOS
Below are the official Paralives system requirements, from the official Paralives Steam page. It's not actually stated whether these are minimum or recommended system requirements, but it's always best to err on the side of caution, so we have labeled them the former. The below are the Windows system requirements. For macOS all we have so far is '6GB RAM' but you can assume the below will be similar for both operating systems.
Paralives Minimum System Requirements
CPU : 2.3 GHz Intel i3 or comparable
RAM : 6 GB RAM
GPU / Video Card : DirectX 10 compliant graphics card
Storage : 10 GB
Operating System : Windows 7, Windows 8, Windows 10
What PC build do we recommend to play Paralives?
If you're interested in running Paralives on the lowest settings at 1080p resolution, we suggest you go with our $300 self-build. If you want to turn up the settings to the max and play on those higher resolutions, then a $500 build or higher will suffice.
What gaming PC do we recommend to play Paralives (pre-built)?
If building your own computer is more effort than you'd be comfortable with, and you're just looking for a ready-made pre-built gaming rig, our pre-built gaming PC under $500 will comfortably run Paralives on the lower settings at 1080p. For higher resolutions and graphical settings, consider our $800 pre-built PC.
Are there games like The Sims?
The game most like The Sims we've seen is the soon-to-be-released Paralives, made by Indie developer Paralives Studio.
How much GB is Paralives?
Paralives requires a minimum of 10 GB hard drive space to run.
---