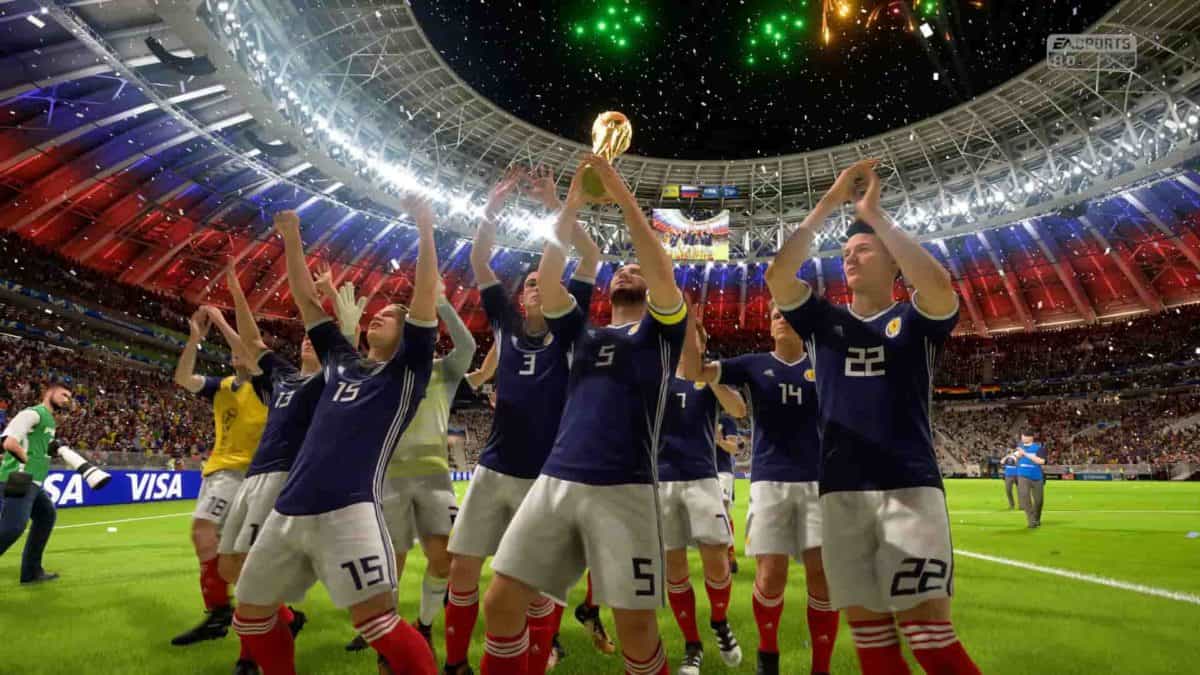 Last Updated:

Rumors suggest we are getting very close to a FIFA 23 announcement, with an official FIFA 23 release date soon to follow. FIFA 23 marks the end of the long-running partnership between EA and FIFA and apparently will have more teams, leagues, and players than ever before. This has sparked quite a bit of excitement but we all know the World Cup is coming at the end of 2022, leaving many to believe World Cup Mode will feature in FIFA 23.
FIFA 23 World Cup Mode
World Cup Mode featured as an update for FIFA 18 and leaks suggest it will be a similar story for FIFA 23. The add-on first arrived for FIFA 14, and lets players take any qualified country to glory, with all the latest squads, kits, and stadiums being added. EA also added an Ultimate Team update where you could create a FUT using qualified World Cup nation players and compete online in a zhuzhed-up World Cup.
FIFA 18 saw a new addition to the World Cup Mode known as 'Icons'. Icons were the World Cup version of Legends but it had a bit of an adverse effect, leaving many FUT squads with smilar players and chemistry.
FIFA 23 World Cup Mode release date leak
FUTZONEFIFA, a source with a long history in FIFA news, stated FIFA 23 World Cup Mode will be coming to the AAA game in late November 2022. This makes sense when you look at the start time for the Qatar World Cup and what happened in FIFA 14 and FIFA 18.
The same FIFA leaker stated that Icons is definitely confirmed for FIAF 23 much to the dismay of fans. Regardless, it is always great to see true legends of the game return, we just wish there was a way to separate them from the main FUT mode.