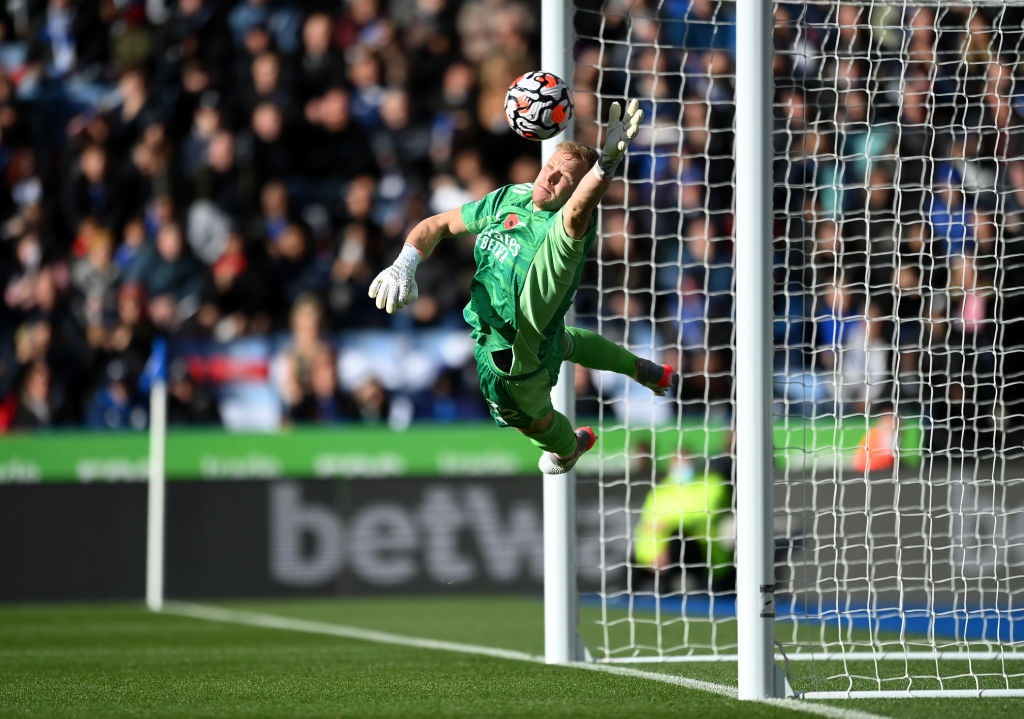 Last Updated:

With FIFA 23 now just around the corner, it's only a matter of time before the official Arsenal player ratings are released. We normally see the FIFA ratings released a couple of weeks before the game's launch, meaning Arsenal's ratings could be released within the next couple of months. Ahead of this, we're going to take a closer look at Arsenal's recent seasons and predict the biggest ratings swings for FIFA 23.
Arsenal had a relatively lackluster season last year, challenging for a top 4 spot but ultimately failing at the finish line. As an avid Arsenal fan, it came as no surprise to see big losses towards the end of the season – especially where a result would have secured the top 4 spot over rivals Spurs.
With such an anti-climactic finish to the season, it'll be interesting to see how FIFA rates the 2023 squad – especially when many of the players showcased hit-and-miss seasons.
In the following guide, we'll take a closer look at the Arsenal squad – including some potential new signings – to see how they could stack up for FIFA 23.
Arsenal defenders & goalkeepers
Aaron Ramsdale – 82 (+8)
Bernd Leno – 81 (-2)
Kieran Tierney – 80 (-)
Ben White – 81 (+5)
Gabriel – 81 (+2)
Cedric – 77 (+1)
Rob Holding – 77 (-)
Takehiro Tomiyasu – 79 (+4)
Nuno Tavares – 72 (+2)
As you can see, there are some huge movers in the gunners' goalkeepers and defenders category – which I feel is definitely justified considering the bombardment they received through certain portions of the season.
Aaron Ramsdale was a huge success for the Arteta's team, highlighting his shot-stopping abilities with acrobatic saves to gain him our biggest ratings move. Other big movers were Ben White and Tomiyasu – two core signings that really hit the road running. While both made minor errors throughout the campaign, it was clear that both players were a huge boost to the strength of the starting 11.
Sadly, Bernd Leno didn't receive much game time last season – cameoing in league games and a couple of premier league starts. For this reason, he sees the biggest drop in rating.
Arsenal midfielders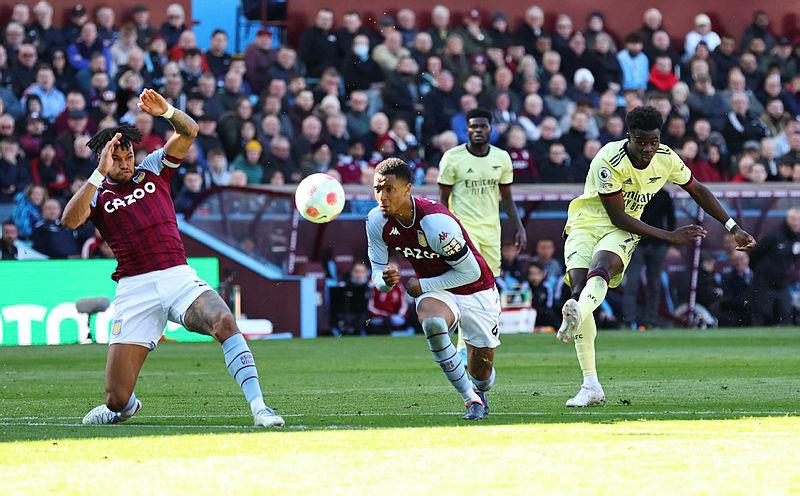 Thomas Partey – 84 (+1)
Bukayo Saka – 85 (+5)
Martin Odegaard – 85 (+3)
Emile Smith-Rowe – 81 (+5)
Albert Lokonga – 74 (+1)
Mohamed Elneny – 77 (-)
Granit Xhaka – 79 (-)
Fabio Vieira – 78 (+6)
Arsenal's midfield department is packed with young talent, and for that, we again see huge improvements in player ratings for FIFA 23. For me, Bukayo Saka was our best player last year, spearheading many of the best moves and goals. Alongside Smith-Rowe, Saka receives a +5 ratings boost.
Odegaard looks like another fantastic signing, featuring heavily in this year's season and creating a tonne of chances in both league and cup competitions. He sees a 3-point improvement.
New signing Vieira gets the biggest boost out of the lot – mainly because he was only rated 72 in the previous game.
Arsenal strikers
Nicolas Pepe –80 (-1)
Gabriel Martinelli – 81 (+5)
Eddie Nketiah – 77 (+3)
Marquinhos – 71 (N/A)
Gabriel Jesus? – 84 (+1)
Of course, with Lacazette out of the door, Arsenal a little thin in the strike department. That said, a standout season for Gabi Martinelli sees a 5-point increase to 81. Nketiah showcased his goal poaching abilities at the end of the season, snagging a tonne of important goals and receiving a +3 increase.
While not confirmed, the Gunners seem incredibly close to signing Brazilian striker Jesus. While he hardly featured in City's season last year, a flurry of goals – including a 4 goal thriller at the end of the season – sees the striker go up by 1 point.
FIFA 23 predicted rating guides
FIFA 23 player ratings predictions
FIFA 23 top 50 players predictions
FIFA 23 Barcelona ratings predictions
FIFA 23 Sadio Mane rating predictions
Final thoughts
Even though Arsenal didn't succeed in finishing 4th, there was definitely huge improvements made across the core squad. If Arteta can bring in the right signings and strengthen his starting 11, we could see a decent showing for the 23 season. Top 4? Possibly. Only time will tell.